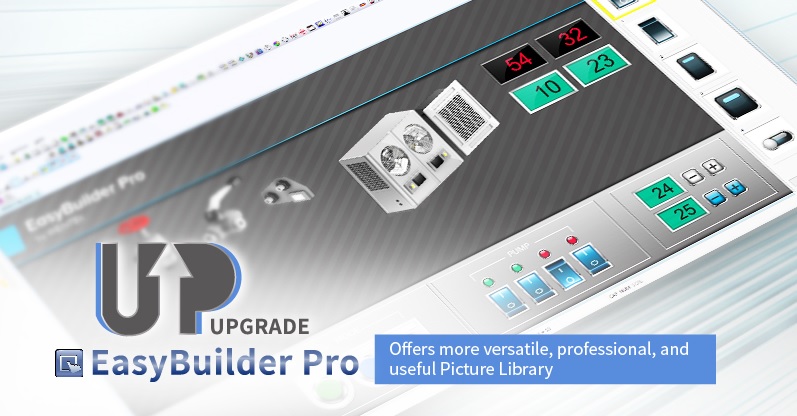 EasyBuilder Pro and our HMIs work seamlessly together to deliver a seamless user experience. Build, simulate and download.
These HMIs have been developed to provide an easy way to design a stylish and professional operational display.
The new EasyBuilder Pro provides a more powerful, rich, and realistic picture library that makes user's projects truly reflect actual environment.
Richer Resources and Enhanced Efficiency

1. Certain objects will adopt system pictures as the default style where appropriate, which greatly reduces time to design a project. System picture library provides a variety of objects in a number of styles, as shown below: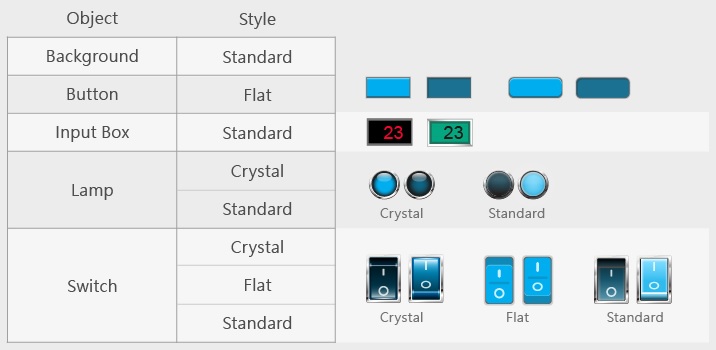 2. Object colour changes can be made and these changes can immediately be previewed.

3. New objects can also be added in a picture library format with extension flb/flbx. (Download path: ../EBPro/library/..)



4. The path of the added picture resource can be found in Picture Library / Shape Library settings windows.
Image showing above features shown below: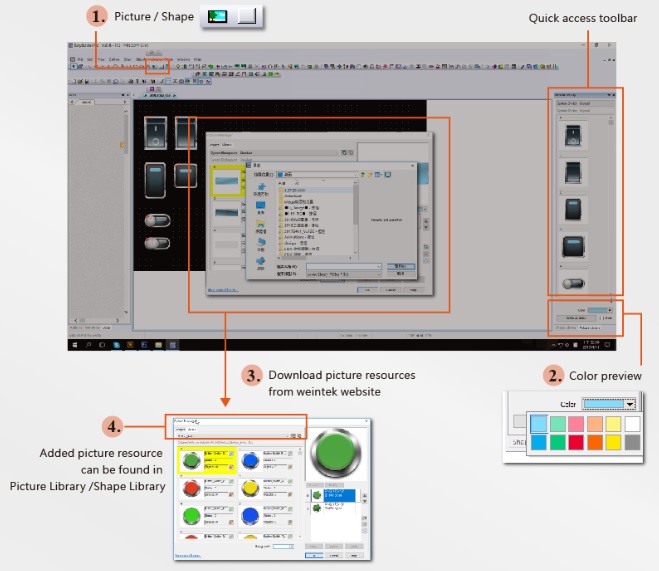 Quick Access Toolbar and Immediate Style Change
5. Quick access toolbar for Picture Library / Shape Library not only provides thumbnail previews of the pictures, but also allows users to change an object's picture easily. When an object is selected, double click a picture, or click the green check icon at the lower-right corner of a picture to apply the picture setting to the object. Changing picture for multiple objects at a time is also possible. Shown below: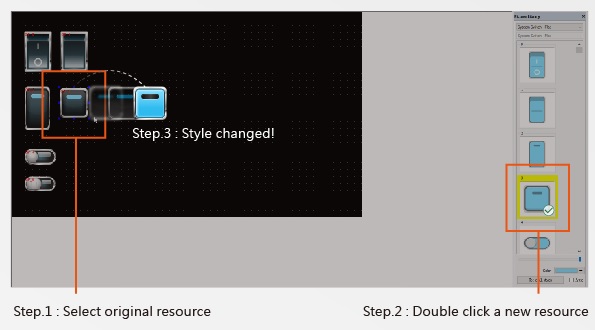 Explore More
– Click here to see our range of HMIs.
– Click here to download EasyBuilder Pro now!
– Click here to see a time-lapse video showing the project editing.

With the picture library in EasyBuilder Pro, fancy and stylish project can be designed!

Stay in touch with us on Facebook, Twitter, and LinkedIn!





Copyright © 2019 Omniflex (Pty) Ltd, All rights reserved.
For further information, please contact us on:
sales@omniflex.com
or visit our website at www.omniflex.com