Water quality as part of Environmental responsibility are a key element to triple bottom line reporting with water licensee operators needing to provide data for licensing authorities and compliance data for reporting. Omniflex has tackled the challenges for this type of remote monitoring application head on and has dealt with a number of key issues:
• Remote un-protected and un manned sites
• Solar Powered
• Vandal Proofing
• Automated operation

The project required that monitoring systems be installed at key sites geographically spread over a few hundred square kilometers to track waste water and mine water outflows back to the riparian system ensuring that the mine has a complete view of its discharge and treatment of waste water over it's entire operation. Data collected was to be shared internally across the enterprise to processing plants and to a GIS system for open reporting and to Department of Water Affairs.
System Architecture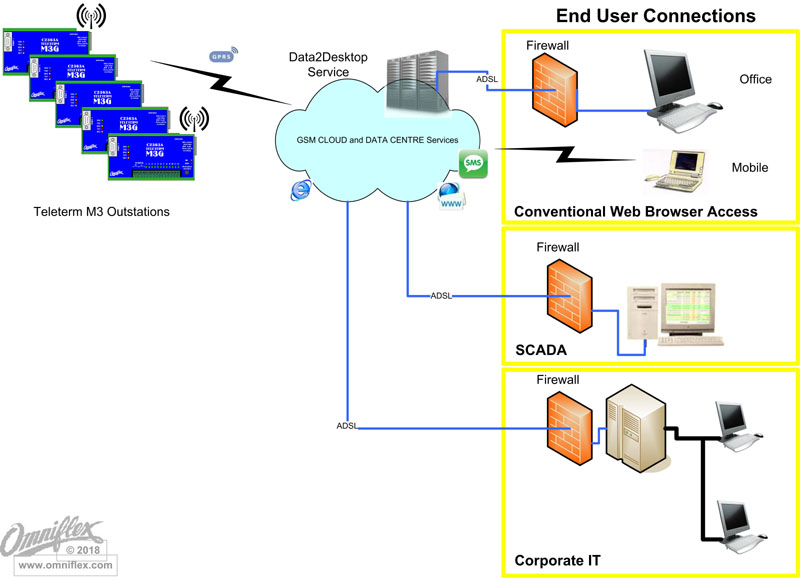 Measurements at remote site
Any analytical measurements required can be incorporated into the system typically the following are required:
• Flow Rate
• Totalised Flow
• Dissolved Oxygen
• pH
• Conductivity
• Turbidity

All four prerequisites (remote site, fully automated, solar powered and vandal-proof enclosures) were required for the client to manage data across the organization and satisfy their management objectives.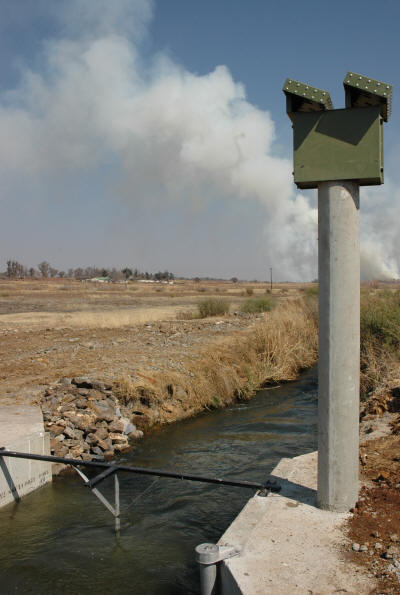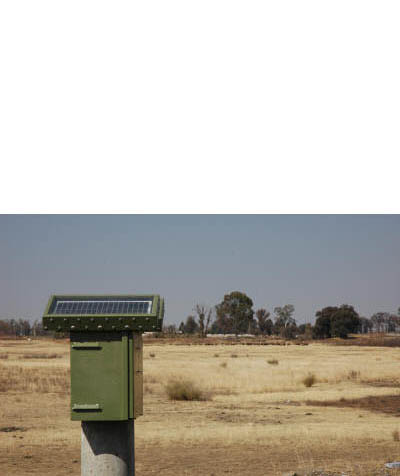 Unsupervised Remote Site Solar Powered Vandal Proof Enclosure

Omniflex provides a cost effective adaptable and extensible solution from single point small system to large corporate enterprise monitoring allowing the integration of existing equipment and legacy systems but at the same time providing the management tools to manage an aggregated view of the enterprise without the labour intensive capture and collation process. The system also enables automated reporting for compliance management and driving the environmental action plan reporting.

Please click here to see our Blog on "Vandal Proof Enclosures" using Solar technology and click here to see our range of M3 Series Remote Terminal Units.


Copyright © 2019 Omniflex (Pty) Ltd, All rights reserved.
For further information, please contact us on:
sales@omniflex.com
or visit our website at www.omniflex.com